Instead of just having to use the color picker, allow the user to manually type in the hex color code. From my personal experience, the color picker is a bit too fiddly, which manually specifying the color would greatly alleviate.
It is also a minor solution to saving color settings, since people could just save the hex codes separately and copy-paste them in.
I made a mockup of the idea: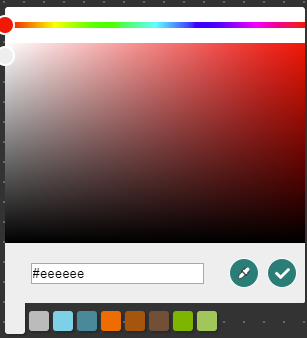 Shmeppy is exactly the virtual tabletop tool I've been looking for, and if there was this feature, I'd pay for it.