Several small changes today.
Measurements
I've integrated various measurements into various tools. Specifically you now get the dimensions of any rectangle you're drawing/clearing (whether that's with the fill, edge, or fog of war tool), and you get the distance you're moving a token.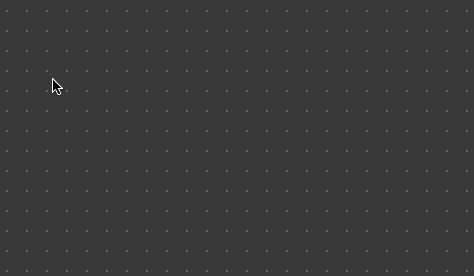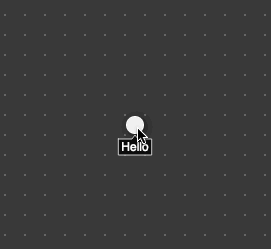 I'm a little iffy on the design of the token measurement… it seems pretty ugly honestly. I'd love you're feedback on it.
I'll be playing in a game on Monday too so hopefully I'll get to use it in a real game then, which is always illuminating.
Zooming onto a point
The zoom tool used to be fairly disorienting. Now it will ensure that the point you've clicked on stays steady before and after the zoom. A demo is probably clearer:
Underline color
The underline color of the (now editable) hex color didn't always match the text. Here's what that would look like before:

Here's what it looks like now:

Font size of toolbar in Chrome
The font size of the toolbar in Chrome didn't match that of other browsers, and I didn't notice that it had increased (I use Firefox mostly). I've now set it back to match other browsers.
Here's the before: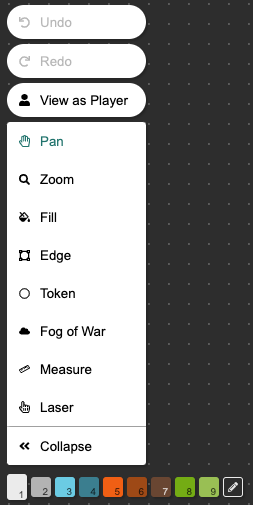 And the after:
–
Happy Shmepping ya'll!