Okay, so this is more show and tell than my last debrief - everything Shmepp side went well, so I don't really have any feedback that hasn't been mentioned elsewhere.
Not really a super pretty map, but here is the past few games map.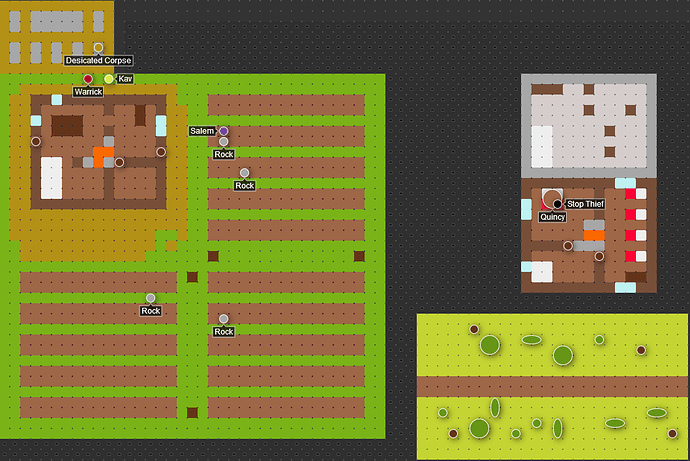 I had my players running through and clear out a farm they got the deed to a few sessions ago and it seem to go fine. Something we ended up talking about after was that recently encounters have tended to be more based around open spaces. That's probably do to the fact that, unlike a wet erase mat, Shemppy has an infinite area, so it's easier and more tempting to scale up. So that's something I'm going to need to consider a bit more when building encounters and designing maps.