I have a question about how the selection tool works. I noticed some strange behavior and wanted to report it, in case this wasn't intentional (or wasn't known).
If I pre-choose 'fill', 'edge', and 'token' before selecting a region, then it correctly selects all of the things contained: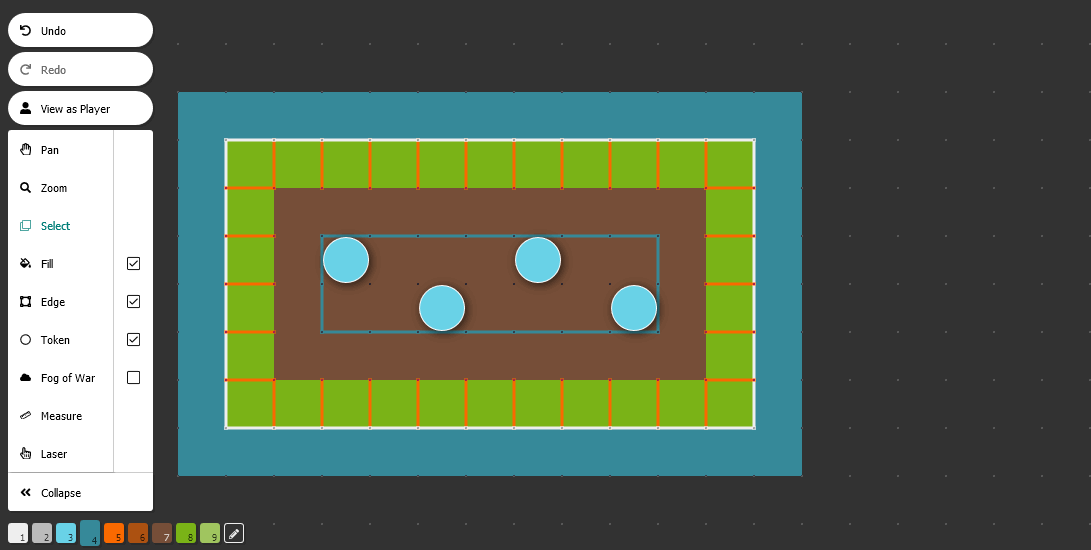 However, if I select a region with only 'fill' chosen, then select some stuff, and then choose 'edge' and 'token' afterwards, then both the fills and edges get correctly selected and are moved, but the tokens don't, and there doesn't seem to be a way to then select the tokens to move them without re-selecting the region.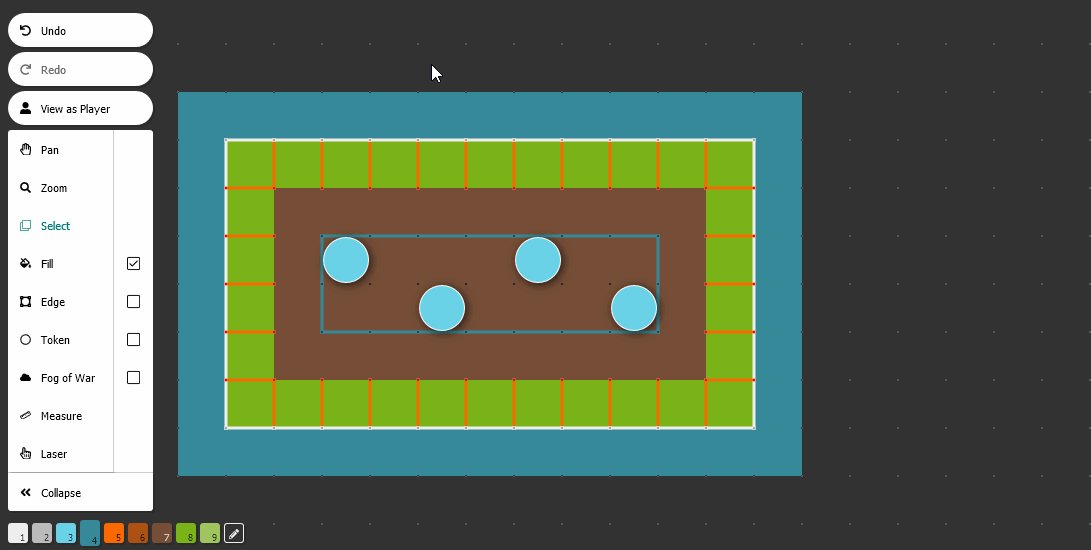 (the select thing is really cool! I haven't had a chance to use it in a real game yet, but I am excited to.

)