You can now export your Shmeppy map as an image, or as a "backup".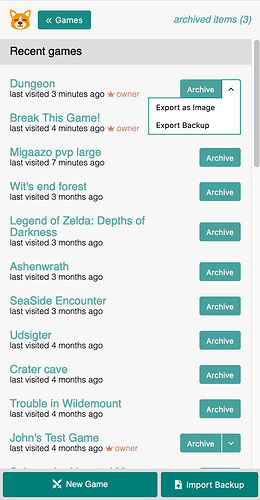 Backups can be imported by you (or someone you've given the file to). This also allows maps to be duplicated via an export and import

.
I hope this encourages folks to share their maps more readily. I love seeing what ya'll make in #gallery.
I plan to touch up some things with these added features in the coming days. Notably, error handling is a bit clunky (you'll just get an alert with an error message if something grows wrong during the import/export process). And I also want to add an actual "Duplicate" button, since it's kinda silly that you have to export and import again.
Happy Shmepping y'all!