Here's my pitch: sub-tools under fill and edge to let us mark the map. OR a separate "marking" set of tools.
Fill tool alternates:
Stairs up/down (triangle lines, apply repeatedly to rotate?)
DM only visible icon (trap, notes)
Difficult terrain
Item of interest (Generic) - pedestal, gears, control panel, etc.
Wall tool alternates:
I realise most of these you can sort of do with the current toolset, but it'd be nicer to expand the options a bit.I think they're pretty aligned with the dry-erase mat model of shmeppy. Doors would be a huge one, usually reserve a colour (gold, bright pink) as the 'door' colour.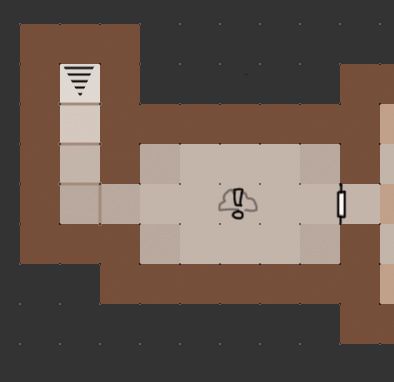 blueprint style - note stairs, doors, item of interest in room 41